algorithm got you down?
I hear it from folks across the gram, sometimes IG is down right frustrating.
I've also experienced the highs and lows of the Instagram train. It took me three years to gain 1000 followers. Then I got super intentional and gained 1000-2000 followers a month for a couple of years. My following grew, and so did my income. I thought I had it all figured out. The world was mine to conquer! But then in 2018, the famous algorithm shifted and growth dramatically slowed.
Luckily, I knew a secret that many smart folks seem to be missing.
Truth Bomb
If you are relying solely on Instagram to grow your business, you are making a big mistake. Imagine this: you spend hours each day curating beautiful photos, writing the perfect captions, doing giveaways and engaging. You are starting to grow your audience. Business is increasing. Your client base is growing. OMG you are making more money than ever before! Then, good ole' Instagram decides to change the algorithm. All of the sudden, your ideal clients are not seeing your posts anymore.
Your income drops and all that hard work is wasted.
what happens when you put all your eggs in the IG basket?
Trust me on this one, you have spent too much time growing your business to let it fall apart because you were only relying on one marketing tool that you don't even have control over.
I'm going to flat out say it…
If you are not converting your fans to your email list, you are taking a huge risk on your business.
The Struggle is Real
There's so much to do. You are just one person. You'd rather spend your time creating products or helping your clients. You'd love to outsource this, but you are the CEO of your biz and know it's something you need to understand. You know you need to gain visibility and CONVERT those followers to your email list, but HOW?
You struggle with…
The techy part of building an email list, like exactly HOW to do it.

Creating the opt-in.

You have an opt- in but no one is signing up to your list, what to do now?

You set up an email list, but haven't written in months. When it comes to writing your newsletter, you are stumped.

You don't have a social media following to begin with, how in the world do you grow your list with little to no followers?
Help is on the way
Hi, I'm Desha. I'm a multi-passionate entrepreneur who LOVES travel, decor and talking BUSINESS. I've written a couple of books, worked with hundreds of women, and cracked the code on making that elusive six figure business doing work I love. You should know there's nothing I fear more than a 9-5 lifeSTYLE so you better believe that I'm ready and willing to do what it takes to maintain the FREEDOM of working virtually, from any corner of the earth.
They say you teach what you need to learn.
I'm no rookie when it comes to growing an email list, but I know I can do better.
That's why I'm opening the doors to a brand new mastermind.
It's a way for me to teach ALL I know about how I've built my email list and how you can too.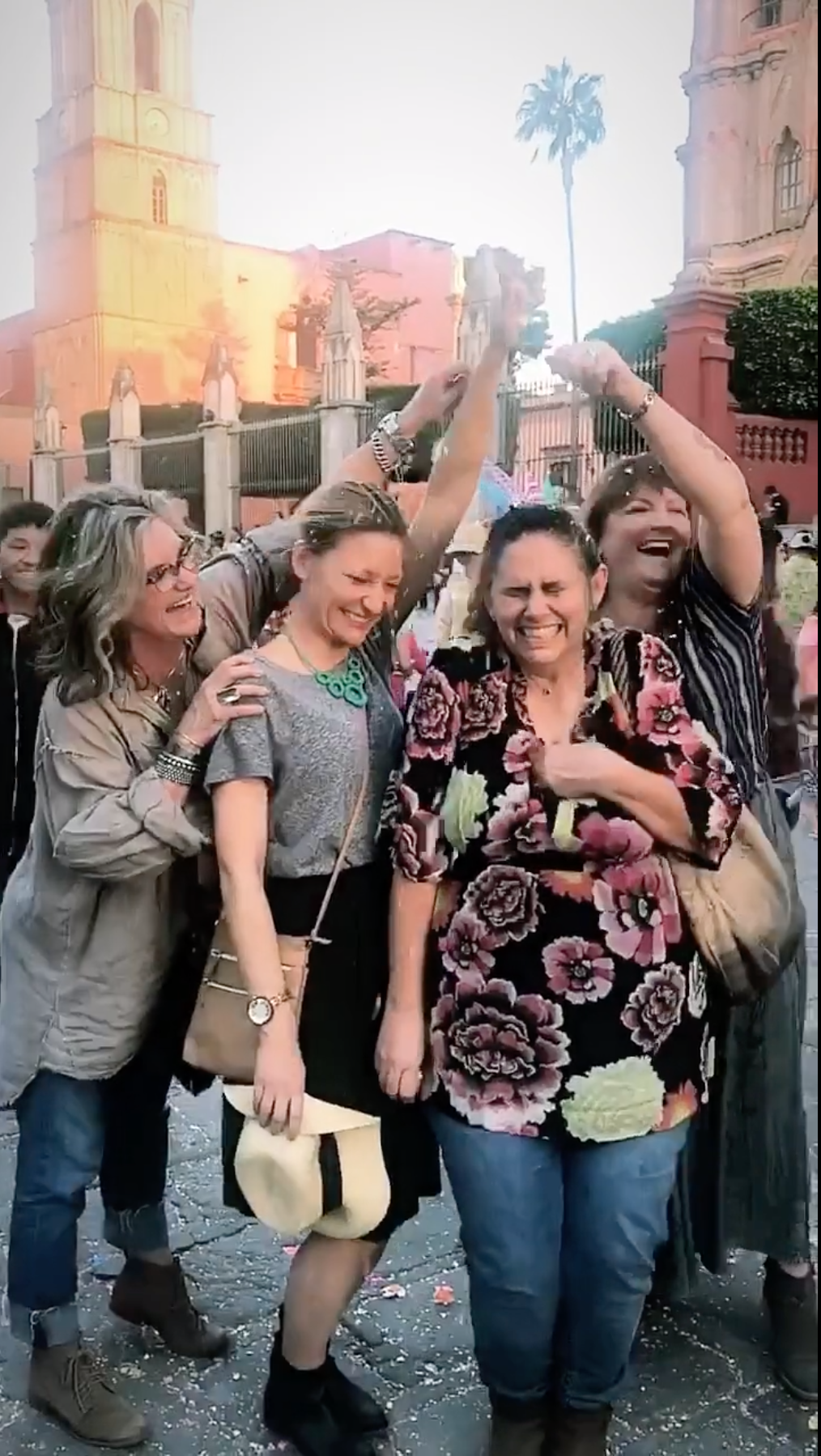 CREATIVE ENTREPRENEURS IN ART + DESIGN
ARTISTS
INTERIOR DESIGNERS
INTERIOR STYLISTS
LIFESTYLE BLOGGERS
How it works
This is a three month mastermind with six sessions. We will meet over Zoom every two weeks over three months starting in Sept 2019. You will be given access to the training course which contains six online modules. Within each module there will be a video lesson and a challenge. Each challenge is designed to help you actually take action towards growing your email list.
During our video meetings, I'll go over the challenge, answer your q's, and give you a chance to report on your progress. There will be a discussion thread in our community forum so that we can support each other with the important task of email list building.
Special guest! Jo Packham
Sometimes we have special guests join us in the Mastermind. This round we have Jo Packham, creator/Editor-in-Chief of four best-selling magazines: WHERE WOMEN CREATE, WHERE WOMEN COOK, WHERE WOMEN WORK, and WHAT WOMEN CREATE.
As a leading innovator in the handmade publishing market for over 35 years, Jo is experienced in growing a multi-faceted biz. She also has over 17,000 on her email list!!! We are so lucky to have her join us as we learn together and support each other in growing our lists!

A mastermind is simply a group of people who are all working on the same thing. In this mastermind we will be super focused on one thing and one thing only: GROWING YOUR EMAIL LIST.
Let's break it down
Pre Course Work: Learn the techy part of setting up an email list
Challenge: Set up your email list
Module 1: Learn how to create a targeted list of ideal customers
Challenge: Pinpoint & describe who your audience is and what value you can offer them
Module 2: Step-by-step instructions on exactly how to create a beautiful opt-in
Challenge: Create an irresistible opt-in to attract your ideal customer
Module 3: Create viral giveaways that convert. (This strategy gained me 1,000 new subscribers in just 7 days)
Challenge: Launch your viral giveaway
Module 4: Learn automation and sequencing that leads to sales
Challenge: Create a 5 day challenge followed by an irresistible offer
Module 5: Step-by-step guide to exactly how to your share your opt- in on Instagram, Facebook and Pinterest + how to grow your email list if you don't have a big social media following
Challenge: Go share big time and report your results
Module 6: Get in front of other people's audiences through blogs/ podcasts
Challenge: Pitch to five blogs or podcasts
Bonus 1: Learn how to batch content and engage + make the sale without being annoying or pushy
Challenge: Outline six months of content with your new batching system
Bonus 2: Utilize JV Partnerships to grow your email list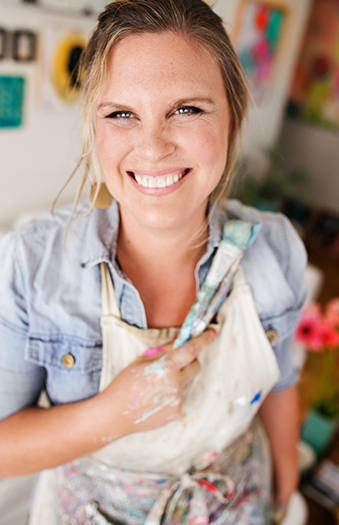 DESHA IS MY SECRET WEAPON
Desha is motivating, kickass, no nonsense get 'er done attitude while being full of heart and soul. She has the knowledge to help you grow your email list and all the behind the scenes TECH SECRETS that were mysterious to me before! My list grew by leaps and bounds. In fact, I EXCEEDED MY GOAL! By the end of class she felt like my SECRET WEAPON and BIZ BESTIE!
Mati Rose, Artist / Author / Retreat Leader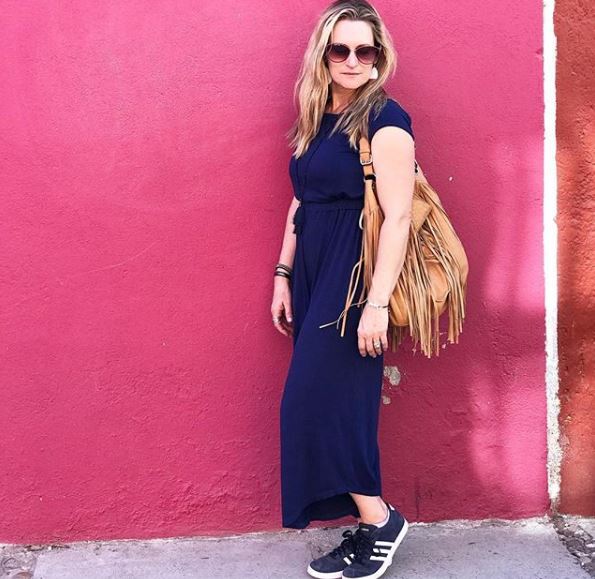 I QUADRUPLED MY EMAIL LIST!
I knew a fair amount about list building before joining Desha's Mastermind, but I needed STRATEGY, DEADLINES and a swift KICK IN THE BUTT! I got it! I'm not even finished with the mastermind, and I've already QUADRUPLED MY EMAIL LIST.
Lisa DiAntonio, Green Park Studios
THIS MASTERMIND IS LIKE NOTHING ELSE OUT THERE!
Not only was this mastermind immensely valuable in terms of meeting the MOST AWESOME LADY BOSSES IN THE WORLD but it also HELPED ME EFFICIENTLY BUILD MY EMAIL LIST. The live-calls were awesome as well as the wonderfully well-structured modules. Desha provides focused help to the group and individually. This Mastermind is not comparable to any course out there. I learned from an expert and then was encouraged to APPLY THAT KNOWLEDGE so I could get the results I wanted.
Verena Fay, Artist and Sacred Biz Mentor
Email list building might not sound very fun. It's kind of not.
Until you see your list grow, then it gets REAL FUN. I am going to teach you everything I know.
I promise to:
Teach you everything that has worked for me.
Warn you about what hasn't worked so well.
Simplify what could be a complicated process.
Give you step-by-step trainings in bite size chunks.
Help you take action with each new learning.
Keep the groups small (no more than 10) so you get the attention you need.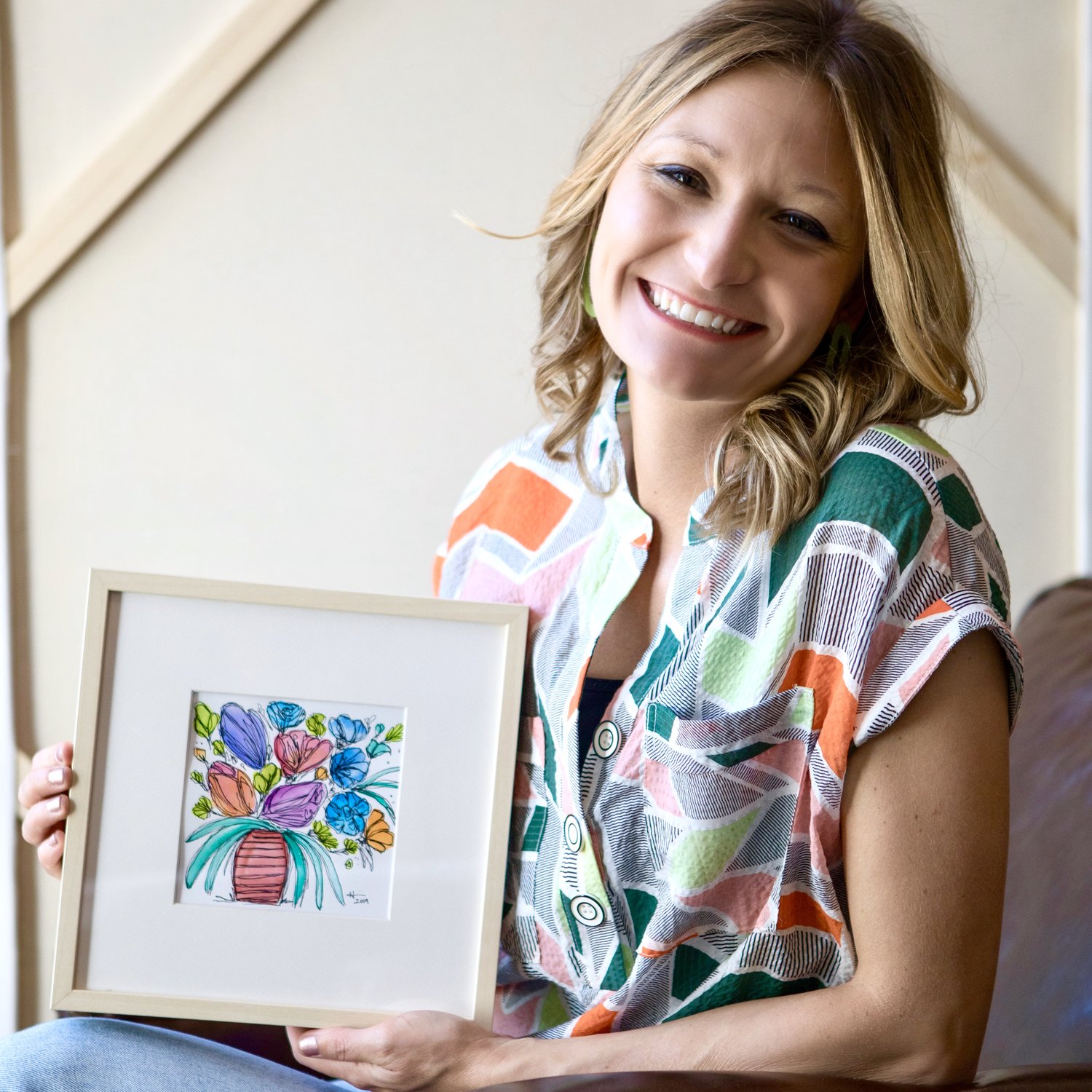 I knew the basics of growing an email list before the mastermind, but I really wanted to learn strategies that would ACTIVELY grow my list. In the first three months of implementing Desha's strategies, I MORE THAN DOUBLED MY LIST. I'm excited to have a ROBUST email marketing plan that I can duplicate. This program is NEXT LEVEL.
Jessica Hitchcock, Artist
Investment
Have you heard the phrase, the money is in the list? I like to say the relationship is in the list. Build the relationship with your ideal client and your biz will grow.
It's a well-known fact that your email list is your number one marketing tool. Basically, if you aren't growing your email list, you are throwing money away. By learning how to grow your email list, you are maximizing your business opportunity. It would cost you valuable time and thousands of dollars to try to do this on your own, so let me save you some time and mula.
By joining this mastermind you get:
6 weeks of digital training workshops

6 live mastermind sessions

6 challenges to help you focus and prioritize email list building

Learn the techy part of building a landing page

Learn step-by-step how to set up and manage your email list

Be supported by a community of like-minded business owners

Learn how to engage with your ideal audience to capture the sale
Price: Choose the payment plan at $1200 (3 payments of $400) or pay in full at $1000 and save $200.
YES TO INCREASED SUBSCRIBERS!
This mastermind has been awesome. I've learned so much. I FEEL MORE CONFIDENT now that I understand the STRATEGY + THE TECH of HOW TO GROW MY LIST and YES MY SUBSCRIBERS ARE INCREASING! I was dabbling with ConvertKit before, but now I see it's full capabilities.
Desha takes a COMPLICATED PROCESS and BREAKS IT DOWN so that it makes sense. It's manageable.
I feel like I'VE GONE PRO!
Margaret Byrd, Installation Artist
I'm loving the mastermind! I already had a healthy email list, but needed support, accountability, and strategy so that I could take full advantage of it. Within the first couple of months of the mastermind, I earned nearly $3,000 IN SALES FROM NEW EMAIL CAMPAIGNS.
I've learned so many amazing tools, am sending emails with more ease / regularity, and LOVING IT instead of feeling like it's another chore or a techy headache. I can't wait to create new digital courses to provide value to my ideal clients while earning a passive income.
This MM is definitely WORTH THE INVESTMENT!

Jessica Jean Weston, Superfresh! Organic Café
I knew I needed an email list, but I just hadn't made it a priority. Just in the first few months of the mastermind, I've gone from a NONEXISTENT EMAIL LIST to getting out my 1st newsletter to over 100 NEW PEOPLE. Not only that, I'm also consistently posting on social media /growing my audience, & having a solid plan for continued growth over the next six months. Desha's expertise has been INVALUABLE!
Summer Sterling/Interior Designer
Faq's
How long is the mastermind?

We will meet every 2 weeks via Zoom (video conferencing) for 3 months for a total of 6 sessions.

What if I miss a live session because I'm out of town?

All the live sessions will be recorded, so if you miss a session you can always go back and listen to the recording.

How many ladies will be in the mastermind?

There will be between 7-20 lady bosses in your mastermind.

I'm a beginner, will you show me exactly how to get started?

Yes, this program is great if you are a total beginner. There will be short videos explaining exactly how to get started.

I'm NOT a total beginner, will this mastermind help me?

Full disclosure: I started really working on my list Feb 2019 and had 2880. At the time of writing this (Aug 2019), I have nearly 5000 people on my list. If you have less, I can teach you something! Even if you have more, I can help. In fact, I've had people with up to 17,000 people on their list. Wherever you are at, these strategies work for no matter how many you have on your list.

How much?

Choose the payment plan at $1200 (3 payments of $400) or pay in full at $1000 and save $200.
Thanks for everything today! Wanted to tell you that I DOUBLED MY EMAIL LIST just from doing the giveaway challenge! Got another shirt order this afternoon too, all thanks to my new email action list!
Morgan English, Amsonia
I Created My First Real Opt-In!
I joined the MM because email list building is a priority. I know when I send newsletters, I make sales. During the MM I created my first real opt-in, something I was dragging my feet on for years. Now I feel comfortable creating them and I'm seeing MORE OPPORTUNITIES COME MY WAY. I know as my email list grows, so will my business!
Pippin Schupbach, Artist
Are you as excited as I am?
I already had several thousand people on my list, but I joined Desha's MM to LEARN HOW TO AUTOMATE EMAILS and DRIVE TARGETED TRAFFIC to my ONLINE COURSES so that I could further grow my PASSIVE INCOME STREAMS.
I didn't realize I'd learn so much more than that! I've loved learning all the ways to interact w/ my audience especially the free offerings & challenges which have been so fun and really community building! As of right now (June 3) MY EMAIL LIST HAS GROWN BY NEARLY 700 NEW PEOPLE and the MM is not even over yet! This MM is amazing & BEYOND WHAT I EXPECTED!
Faith Evans-Sills - Abstract Painter
Enroll Here
Choose the payment plan at $1200 (3 payments of $400) or pay in full at $1000 and save $200.