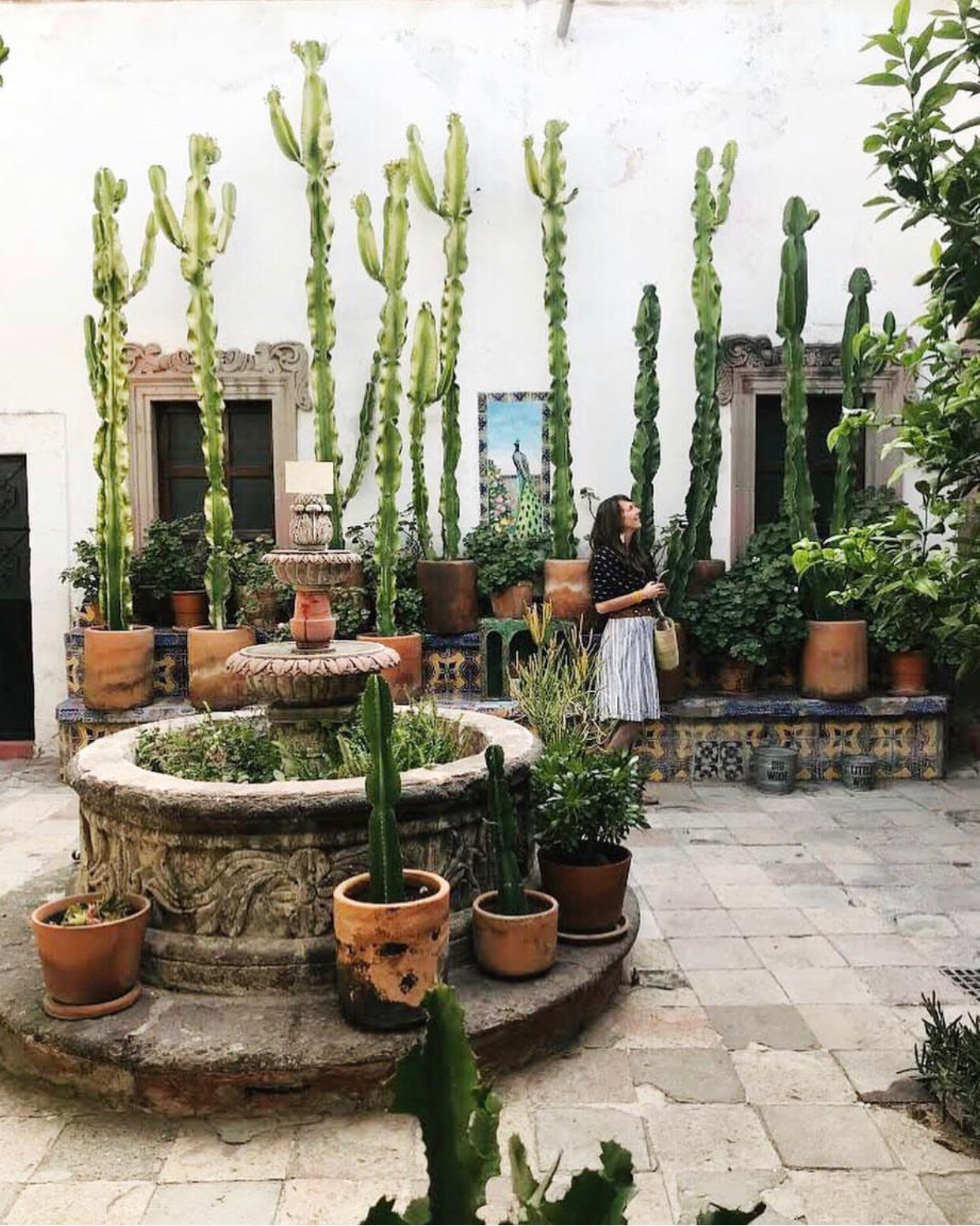 You've got big plans and you know you're capable.
All it really takes is focus and action.

But that isn't easy when you are swimming in brain fog and distracted by 1000 ideas.
You know you can do big things, if only you had a little help.
you have lots of great ideas, but what should you focus on now?
You're creative.
You've accomplished a lot already.
You see the big picture.
You have a great desire to tap into your full potential.
Ironically, your best asset is also what you struggle with the most.
Generating ideas isn't your problem.
You've got lots of those, it's figuring out WHICH idea is the best one to focus on now that you need help with.
the struggle is real
You wish you could hire a coach long term, but you just don't have thousands of bucks to shell out right now. You would totally be interested in a one-off session with someone who gets you. Someone who won't judge you, but acts as an intuitive sound-board to help you see what floats to the top of the list. If only you could talk to someone who gets you. Someone who understands all there is to do (and learn) as a creative entrepreneur in the digital world.
Does this sound familiar?
You are working hard, but somehow you're not getting ahead. What's up?

You have the big picture idea but just not sure how to pull it together.

You see others jumping ahead and wonder why it isn't happening for you.

You know you are capable of so much, but you are starting to worry that you're never going to get out of this pattern.

You wish you had a solid action plan to follow so you could stop wasting time trying to figure out what to do and spend that time actually doing the thing that will get you ahead.
You are capable.
You have what it takes.
You know that once you have a solid plan, you can stick with it.
my very embarrassing true story
If you need help, but don't know how to pay for it, I can relate.
I remember a time when I was so desperate to talk to a successful coach that I literally asked if she would coach me for FREE and THEN once I was successful I would pay the 10k for her program. Bah ha ha!
As a coach myself, I would laugh at that crazy offer, but at the time I needed help so badly from a trusted source, only I didn't have 10k sitting in my bank account.
Luckily, I did find help that I could afford. I got really focused on bringing in the income that I needed for my biz to not only survive, but thrive.
Here is what your life is about to look like:
You are moving out of brain fog and into clarity.
No more wasting time figuring out what the next step is.
You have an action plan that's going to help you stay focused on the next step.
You are more efficient with your time.
Your work pays off.
hi, I'm Desha
I'm a multi-passionate entrepreneur who LOVES travel, decor and talking BUSINESS. I've written a couple of books, worked with hundreds of women and cracked the code on making that elusive six figure business doing work I love.
And while I've invested thousands in biz programs + coaching over the years, as I described earlier, there was a time when I felt rather desperate to get help but just didn't have the mula.
At the time I could only find coaches that were 5-10k and that's been my biz model, too. I typically only work with clients on retreat or 1-1 over 6 months (those investments range from $4000- $6500k).
But recently I had that recurring pang of just wanting to work with someone quickly for an hour or two so that I could brainstorm my ideas and confidently choose my next offer.
That's why I'm opening the doors for a very special offer. For a limited time, I'm offering a super dooper special opportunity to work with me for an incredible price.
What my clients have to say…
I had a dream for twenty years and had no idea what practical steps to take. Desha helped me with mindset (setting intentions, overcoming limitations, and moving forward regardless of the circumstances).
The result is I'm taking consistent action.
I've done more than I ever thought I could do and working with you, Desha has helped me to it.
Margaret Byrd /Installation Artist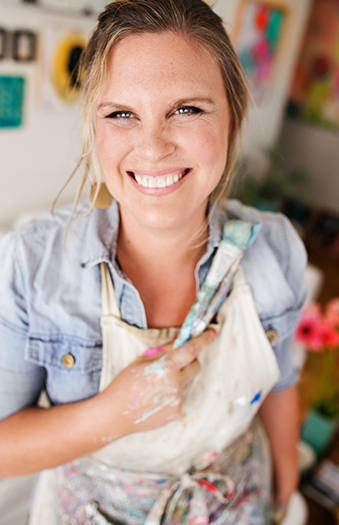 Desha is motivating, kickass, no nonsense get 'er done attitude while being full of heart and soul. She has the knowledge to help you grow your email list and your biz!
Mati Rose, Artist / Author / Retreat Leader
flash sale!
90 min sweet spot style power hour
How would you like to spend 90 focused minutes on YOU and YOUR BIZ? That's what a Sweet Spot Style Power Hour is! For you to get the most bang for your buck, we need to hyper focus on the thing that is going to push you further the fastest so you can shift from foggy brain to clarity. It's time to let go of the many distractions that keep you spinning and really hone in.
Here are some ideas we could focus on, which one feels most important to you?
Get clear on you next offer.

Strategize how to grow your brand (either via Email List Building or on IG).

Come up with a quickie no-brainer offer for your clients/ customers.

Sketch a plan for 2020.
When you have so many things on your list to do, it's hard to imagine confidently moving forward with a clear plan, but it doesn't have to be that way.
As a multi passionate entrepreneur I've exhausted myself with all my ideas until I received guidance that helped me push through the fog and create a simple plan that changed everything.
what you get + what it costs
Here's what you'll get when you book your 90 min Sweet Spot Style Power Hour:
A welcome assessment that will help you get really clear on what you most need help with BEFORE we meet

A 90 min clarity session where we customize a solution for your unique challenge

A PDF of our notes so you have your INSPIRED ACTION plan in writing

A 20 min follow up plan so you have built in accountability

Value: $500 (I don't offer these, but when I did, I charged $500 for a power hour)
FLASH SALE: $199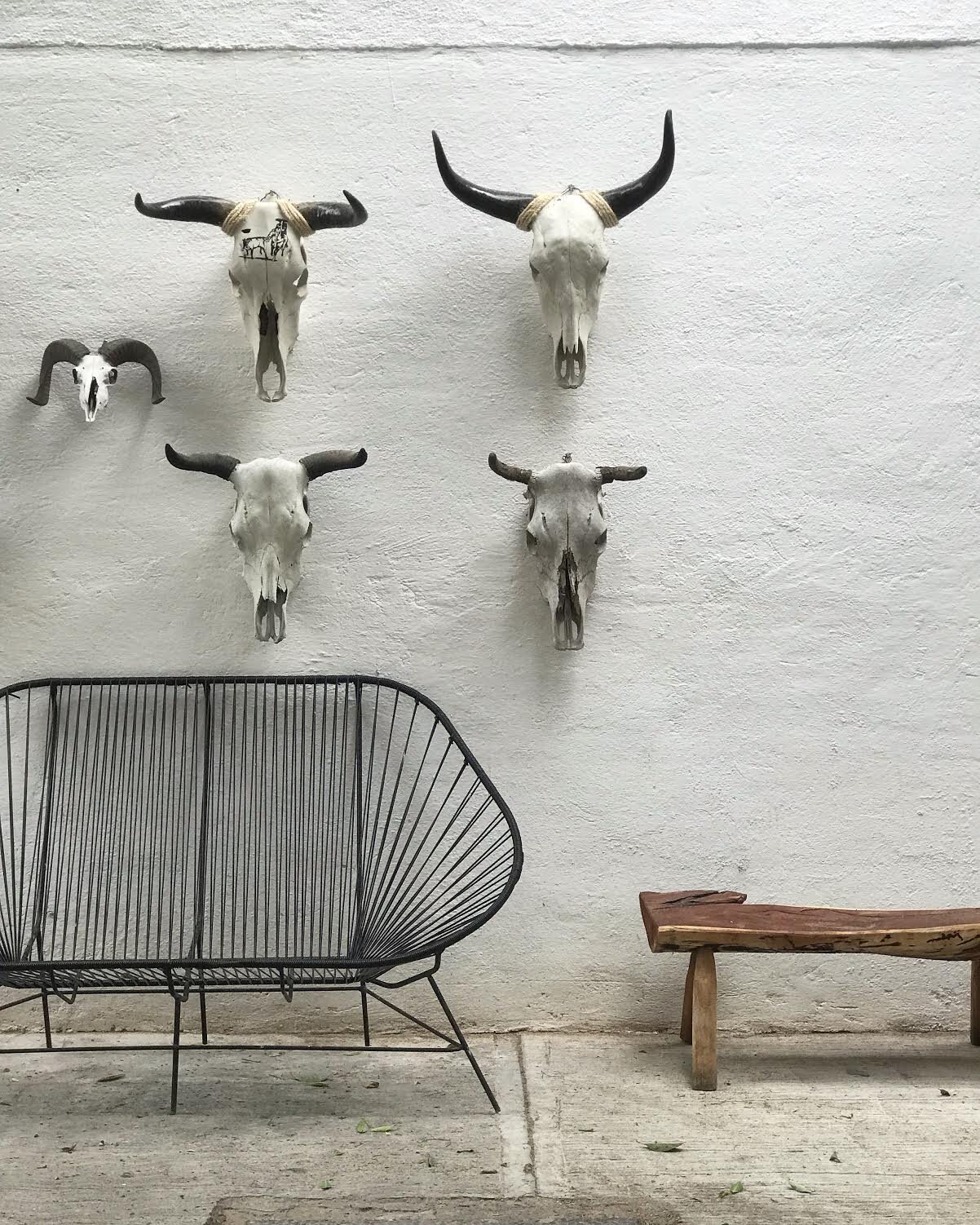 Check out this bonus bitches.
your bonus!
Get my very first e-course, Sweet Spot Style Your Biz, with my seven secrets to creating a biz + life you crave. It's the exact formula I've used to help me stay centered and focused while growing my biz. This course is self-paced. You can do it from your jammies. It will sustain you, keep you inspired + motivated, long after our beautiful power hour.
Bonus: $199 Value!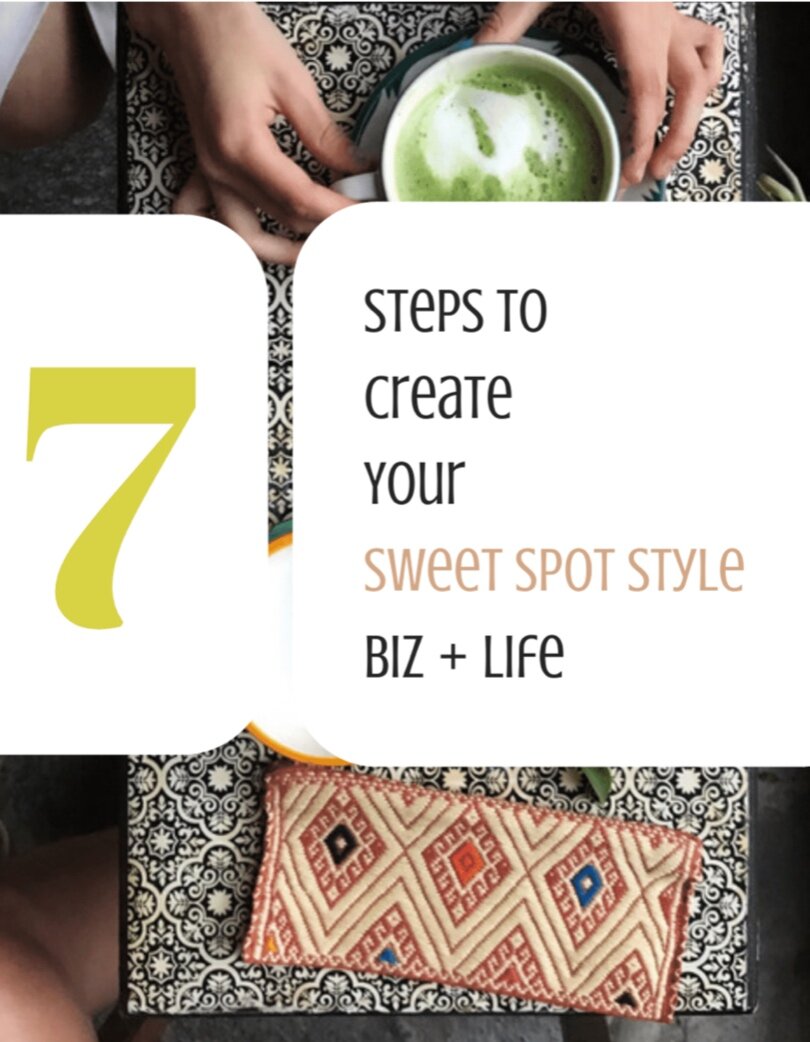 Your Bonus e-course includes:
Module 1: Clarity + Intention
Module 2: Releasing Rituals
Module 3: Inspired Action
Module 4: Faith
Module 5: Support
Module 6: Gratitude
total value:
$500 Sweet Spot Style Power Hour Value + $199 Bonus = $699
your investment:
Get the Sweet Spot Style Power Hour + Sweet Spot Style Biz E-Course for just = $199
DESHA IS MY SECRET WEAPON!
Desha has helped me stay on track, meet my goals and really understand that what I want to create is possible. Even those closest to me say they don't see how this can work. You look at my dreams and give me support that I don't get elsewhere. Now that I've worked with you, I don't want to be without you.
Sue Henry, Textile Designer/ Founder of Tulusa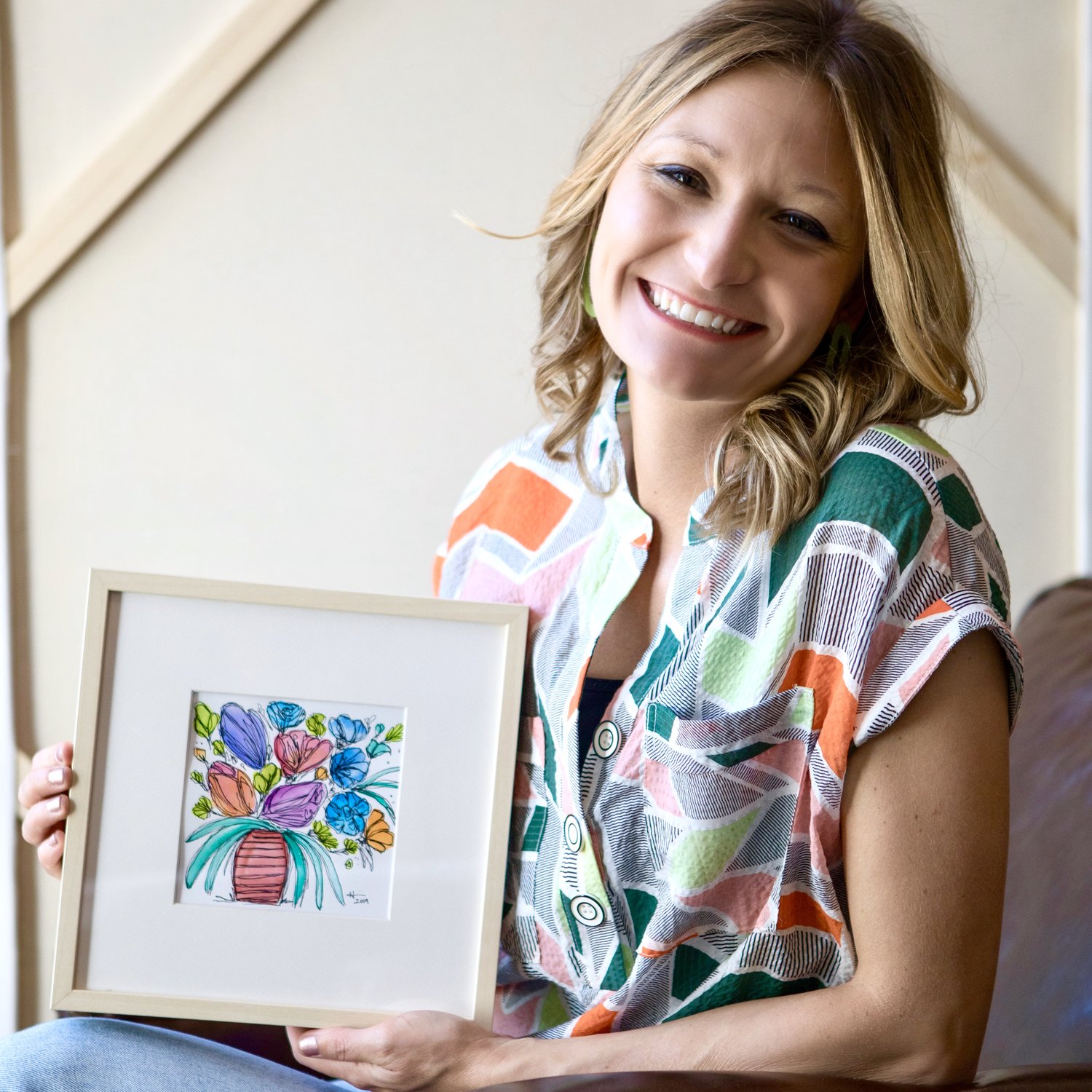 When I was transitioning from the corporate world to being a full time artist, I knew I needed help but the biggest challenge was not knowing where to even begin.
I hired Desha because I wanted to learn the best tips from the best business owners. Desha helped me get organized and run my business with a mix of strategy + intention.
Jessica Hitchcock, Artist
what happens next?
You click the ENROLL button below.

Fill out the web form with your information and submit your payment.

Check your inbox for a confirmation email with a link to download your pre-work and schedule your 90 min power hour.

Log into your bonus course: Sweet Spot Style Your Biz and start learning the 7 steps to create the life + biz you crave.

During our 90 min Sweet Spot Style Power Hour, we dive straight into your most pressing questions that you've outlined before our session.

Shortly after the session, you will receive your inspired action plan to fit your needs and we'll set a 20 min follow up call so you've got built in accountability.
I'VE GAINED CLARITY + FOCUS
I hired Desha b/c I was struggling w/ how to move forward in my biz. I was disorganized & suffered from analysis paralysis. Since working with Desha I've gained clarity & focus.
She's guided me through which logical next steps to move my business forward. She's helped me create a solid plan for continued growth over the next six months.
I should have made this coaching investment years ago, but am so very glad I finally realized I needed professional guidance. Desha's expertise has been invaluable!
Summer Sterling/Interior Designer
faq's
Q: I want to do it but not sure if this is the best time financially.
Ok honey, let me be straight up with ya. Up until now the only way to work with me 1-1 is through retreat ($4000 investment) or through my 1-1 six month coaching program ($6500 investment). I don't offer one-off sessions EVER and chances are I won't offer it again anytime soon. So it will never be lower than this. If you are really that tight with the mula, I suggest we spend the power hour thinking of a quickie no-brainer offer for you so you can double, triple, or even quadruple your investment quickly and get some money in yo pocket.
Q: Is it worth it?
That's a smart q. In case you don't know me that well, here's a bit about me so you know I'm not a rookie coach just trying to grab some testimonials. I've been the sole proprietor of my biz for nearly six years now. I've published two books and led nine international retreats. I've got a pretty good online following of about 37K IG followers and nearly 5k on my email list. I've been featured in magazines, blogs, and podcasts galore. If you're into credentials, I have a master's in Service, Leadership and Management. I am a certified Global Career Development Coach and have coached hundreds of lady bosses across the globe. I'm also pretty intuitive and I've been told I'm pretty cool to work with. So you tell me, is it worth it?
Q: If you're so awesome why are you offering this super low priced offer?
Here's why: I want to serve more people. I know that not everyone is in a position in their biz to plop out 4-6K. I get great joy from connecting with like-minded lady bosses. It actually fires me up. It energizes me. It's my thang. I've been in the position myself where I just needed to talk to a really good coach and couldn't quite afford the big price tags. So, think of this as my karmic gift to you and all the lives you will touch when you are kicking butt in your biz/life.
Hiring Desha was one of the best investments I ever made for myself!
Honestly, even better than college! It's because she helped me get clear, focused and straight to the point in my aspirations. Desha listened to my goals, struggles, fears and has been a gentle guiding force in my life. I looked forward to our meetings and her detailed notes she'd send to recap my intentions and keep me accountable in the process. She is also very connected and opened doors for me that otherwise would have been more difficult for me to find. Desha really has a gift of connecting, and encouraging women to dream big and follow their hearts. I'm very thankful I found her!

Sarah Bennett, PR Consultant, Annie Selkie Designs
Are you as excited as I am?
now is your time
More than anything, I believe that if more people were doing the work they love, the world would be a better place. I know that you have a gift and my job is to help you share that gift in a meaningful way.
You are smart.
You are capable.
You really can stick to a plan once it's mapped out.
You really can see progress if you are willing to take inspired action.
If you're ready for a little help, then I'm ready to give it to ya.
I got you girl.
DOORS HAVE OPENED UP FOR ME
Desha has helped me flourish in ways I thought were never imaginable. When I hired Desha, I was stuck and frustrated in my professional and personal life. I needed someone to gently push me out of my comfort zone and into my Sweet Spot.
Doors have opened up for me that otherwise wouldn't have. Desha has helped me find confidence, clarity and my Sweet Spot!
Pippin Schupbach, Artist
enroll here
Click the ENROLL button below and schedule your Sweet Spot Style Power Hour today + get immediate access to your limited time bonus: The Sweet Spot Style Your Biz E-Course.