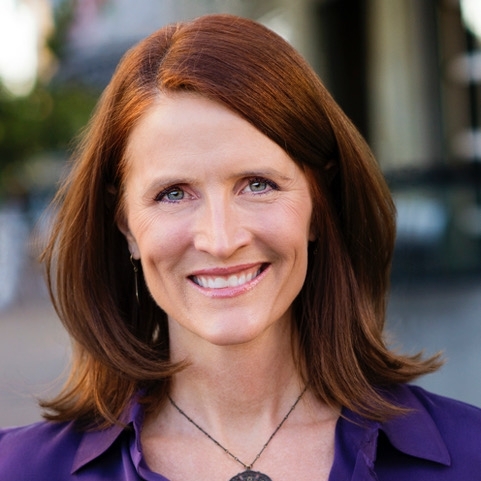 "Desha is a breath of fresh air. She is positive, vibrant and organized. As we were growing our business, we needed some help with social media and growing our email list. Desha inspired us to try some new things and continue to build our email list. Also, due to some great new work that came our way, we had to be very flexible in our schedule with her and she easily accommodated our requests. She is a valuable thinking partner and a joy to work with."
Katie Fredrickson, Co-Founder of The BlueSky Project
The Sweet Spot Style Approach
Spiritual + Practical. Listen, I believe in miracles, but it's rare that someone attains their heart's desire by sitting on the coach and hoping their dreams will come true. That said, it's not all about hustle either. I believe there is a divine force out there that can help you move along faster when you are aligned with your higher purpose and deepest values. So, yes I will teach you what I've learned about manifesting and also, I will expect you to put forth inspired action. In other words, you get the best of both worlds.
 
The Results
What's it worth to you to realize your full potential & start living the life you were meant to live? Here are some of the results you can expect from participating in this program:
You Will Gain Clarity In Your Biz + Clarity in Your Life
Clarity is queen. Without it, you might as well forget the rest. Why work hard towards something that won't give you real joy? What is it that you truly want right now? More energy? More meaning? More fulfillment? More freedom? During our time together, you will be given the tools to get clear around your business, your ideal clients and your ideal lifeSTYLE.
You Will Have A Written or Visual Life Map to Guide You
Once you are clear on your desires, you need a manifesto or guide to help you stay on track. During our time together, I will assist you in creating an intention that reflects who you are and what you seek to create.
You Will Learn How To Release Negative Beliefs
Your thoughts are powerful. They can help you create an amazing reality full of joy and gratitude, or they can hold you back in fear and anxiety. I will teach you several different techniques for letting go of the negative beliefs that have been preventing you from achieving your dream biz + life.
You Will Take Inspired Action
This may be my favorite part and we will spend most of our time here. Listen, you can make a to-do list a mile long and check off every little box, but if what's on your list is not aligned with your higher purpose, you are wasting your time. I will help you think clearly and effectively about how to prioritize your list so that you are taking inspired actions to help you create your Sweet Spot Style Life + Biz. Our bi-weekly check-in's will hold you accountable throughout the process to ensure you stay on track.
You Will Practice Faith
This is a hard one, but required. During our time, you will practice it with intention and over time, you will be amazed as you watch it grow. We are going to call in the higher powers that be so that you can have bigger, better results faster. But you will need faith.
You Will Learn to Support Yourself
Lots of people would like to say they are living in their higher purpose and that they love their work. But the truth is most people aren't. That's because it's risky to uncover your deepest desires, hopes and dreams. It's much easier to crawl back into your shell and not be seen. We all need support to help manifest our inner heart's essence. I can do that for you. But I will also teach you how to BE YOUR OWN GURU so that you can support yourself when you need to without relying on the blessings of others.
You Will Gain Abundance
Gratitude brings abundance. You will learn how the simple act of turning your attention to what you are grateful for can change your perspective on your biz and your life and at the same time, call in more of what you desire.
You Will Improve Your Online Presence + Story
Just as your personal style and home reflect the essence of who you are, so does your online presence. I will work with you so that your story shines online whether this is through your blog, newsletter, podcasts, or webinars. Our goal will be to authentically portray the essence of your brand in order to attract your ideal customer to you with ease and grace.
I'LL ALSO SHARE HOW I HAVE CREATED MY OWN UNIQUE BRAND AND GIVE YOU TIPS ON HOW TO CREATE A UNIQUE PRESENCE ON SOCIAL MEDIA, IN YOUR NEWSLETTER, ON YOUR BLOG/PODCAST/WEBINAR SO THAT YOUR ONLINE PRESENCE IS A DIRECT REFLECTION YOUR BIZ.
"Desha helped to transform my company's Instagram presence - in both style and purpose. She was able to grow my following from 408 to 2050 over the course of two months...record breaking!!! Because of her strategic direction and efforts I'm now receiving client inquires via Instagram, which is super excited and works as another amazingly effective way to advertise my interior design, styling and event agency. Thanks Desha for helping hone my (Insta) #sweetspot"."
Cara Paige, Founder & Creative Director of Cover Paige Creative