The VIP Sweet Spot Style Retreat for Creatives in San Miguel de Allende, Mexico
The #1 Travel Destination in the World, as Voted by Condé Nast Traveler
march 3 - March 9, 2019
This VIP Sweet Spot Style experience is designed for creative/entrepreneurial women who are ready to upgrade their lifestyle and start living fully in their Sweet Spot. You will learn the Five- Step Process to Success: Clarity + Intention + Releasing Limiting Beliefs + Action + Support. There will be time to reflect, to bond with an intimate group of like-minded women, to get clear on your life/business intentions and to make an action plan to turn your dream into reality. We will also spend time creating content and learning some powerful social media strategies to help you gain visibility online (I love Instagram!). Our days will include a balanced mix of scheduled Sweet Spot Style daily prompts and workshops, as well as plenty of time to process, rest, play and explore this culturally vibrant city.
This retreat is designed with the creative in mind. For this retreat only, we have a series of mini creative workshops that you are going to love. Options may include cloth dying, photo styling, painting, and special bonus Instagram class led by yours truly.
Don't know what to post on IG? Not sure how to use Insta Stories? I've got you covered. Get ready for some major content creation because this town is full of COLORFUL EYE CANDY and we are gonna capture it LIVE. With a gorgeous audience of nearly 40k, I've used IG as a tool to grow my businesses into a six figure income. So take advantage of my knowledge and have fun while you're at it. You'll come home with endless content to share for months after your return home.
Everything was beautiful. I made wonderful connections, friendships, and lifelong biz buddies.
I left feeling inspired to plan more and also do what feels right for me. I would definitely recommend this to a friend. It's a great way to gain clarity, while at the same time enjoy a lovely escape.
Itinerary Sketch
Day 1: Arrival in San Miguel + Evening Reception With Rooftop View
You'll be met by your shuttle driver at Queretaro (QRO) or Leon/Guanajuato (BJX) Airport and taken to your private home in the heart of San Miguel de Allende where you will relax in splendor for the next six nights. This evening you'll enjoy a Sweet Spot Style welcome fiesta dinner and of course, margaritas! We will begin to get to know one another and start to ask for clarity around our most potent life desires. This evening, you'll tuck into your cozy beds for a restful first night.
This beautiful Lux home built by Mexican artisans will be our Sweet Spot Home while on the VIP LUX retreat.
Day 2: Walking Tour of San Miguel + Sweet Spot Style Workshop
8:30-9:00am: Rooftop morning meditation
9:00am: Breakfast
10:00am: This morning you'll enjoy a walking tour of San Miguel to learn about this beautiful city's history + architecture.
1:00pm: After the tour we'll meet for lunch on one of my fav local restaurants.
3:00pm: After lunch we'll have our first Sweet Spot Style Session. In this session, we'll continue to get clear on your inner heart's desires, address what has been (or could) hold you back, and begin writing a clear intention to guide you and keep you on track, even on the bad days. Evening at leisure for exploring the town on your own, or continue to map out your intentions + action plans. I recommend doing it while munching on street tacos (some of the best tacos in the world!).
 
I give this retreat an A+++ Let's start with the retreat house- it was absolutely beautiful!!! I love the restaurants, the walking tours and all the art San Miguel. I fell in love with the city! Our time was a great mix of business with art. Desha has a calming, joyful demeanor. She's a giver and wants others to succeed in their creative businesses. The retreat was well organized and allowed for freedom and doing things your own way. I feel empowered by the other beautiful women on the retreat and am so ready to implement my action plans!
Melissa Partridge, Colorful Intuitive Artist
Day 3: Visit to Fabrica Aurora Art Galleries + Sweet Spot Style Consults
9:00am: Breakfast
10:00am-12:00pm: Today we'll explore the galleries, art studios and antique stores at Fabrica Aurora. La Fabrica Aurora is one of San Miguel's most unique destinations, a beautiful art and design center housed in a former textile factory from the turn-of-the century. Here you'll find working artist studios, contemporary art galleries, ageless antiques, unique furniture, textiles, home goods, handmade jewelry/clothing, and gourmet restaurants. We'll spend a couple of hours together exploring the studios, then you are free to have a cappuccino or glass of wine in the cafe, or set out to see more of the town.
Afternoon: This afternoon is left unstructured so that we can schedule one-on-one Sweet Spot Style consults to go deeper and explore your personal intentions, challenges and action plans.
6:00pm: Tonight we'll have a lovely dinner together and continue sharing the final draft of our intentions.
7:00- 9:00pm: Today we'll have fun with a creative workshop. TBA. Could include cloth dying, photo styling, painting or creating a vision board.
Day 4: Sweet Spot Style Sessions at the Thermal Hot Springs, La Gruta
8:30-9:00am: Rooftop morning meditation
9:00am: Breakfast
9:30am: Breakfast followed by a morning Sweet Spot Style Session at San Miguel's most famous thermal springs, La Gruta. Today, we will come together as a group to share resources and map out an action plan for the next six months. This will take place in the deliciously warm and wonderful La Gruta Hot Springs, one of the many thermal baths around San Miguel. These refreshing bathing spots are filled with hot water from natural, underground springs. You access the inner cave through a long, heated passageway to the inner sanctum where the warm waters will soothe and rejuvenate you. It's the perfect spot for our releasing ritual, giving time and space to let go of anything that has been holding you back.
3:00- 5:00: Today we will have a bonus workshop: Instagram for Creatives. Learn how to create branded content that will help grow your visibility online. Learn how to attract your online tribe with a special focus on how to grow your brand on Instagram.
6:00pm: Dinner on your own and time to relax, explore or work on your Sweet Spot action plans.
 
Day 5: Creative Workshop
9:00am: Breakfast
10:00am - 12:00pm: Today we'll have fun with a creative workshop. TBA. Could include cloth dying, photo styling, painting or creating a vision board.
1:00pm: Lunch on your own and free time to explore this vibrant city, start creating your content and meet with Desha to make sure you are on track.
Day 6: Full Day at Leisure + Dinner at The Restaurant
The full day is at your leisure for exploring this marvelous town, take a hot air balloon ride, visit neighboring Guanajuato, get a hot stone massage or perhaps take a private cooking class with my friend Kris at La Cocina Cooking School. For those who might like to go to a local market, a must is a stroll through the Mercado Ignacio Ramirez with fresh-from-the-farm produce, eggs, and cheese, plus tortilla presses, juicers, and plaid handbags of all sizes.
As you continue walking downhill through the market you'll reach the Mercado de Artesanias, a collection of stands displaying woven rugs, tin mirrors, hand-woven shawls, embroidered linens, hand-painted pottery and the latest folk-art trends. The market continues outside to tiny shops showcasing their wares by the front door. Look for the shop with oilcloth bags as you exit the market at Calle Loreto. I can also give you a list of my favorite boutiques if you'd like to shop at some of San Miguel's best jewelry, home décor, and fashion spots.
7:00pm: Tonight you'll get a chance to don a pretty dress and enjoy a farewell dinner at one of my favorite local restaurants. We'll toast to our success as we share our most intimate desires along with action plans to take us from ideal to reality.
Day 7: Departure Day
8:30-10:30am: Breakfast included. Transfers arranged for your return trip to the airport.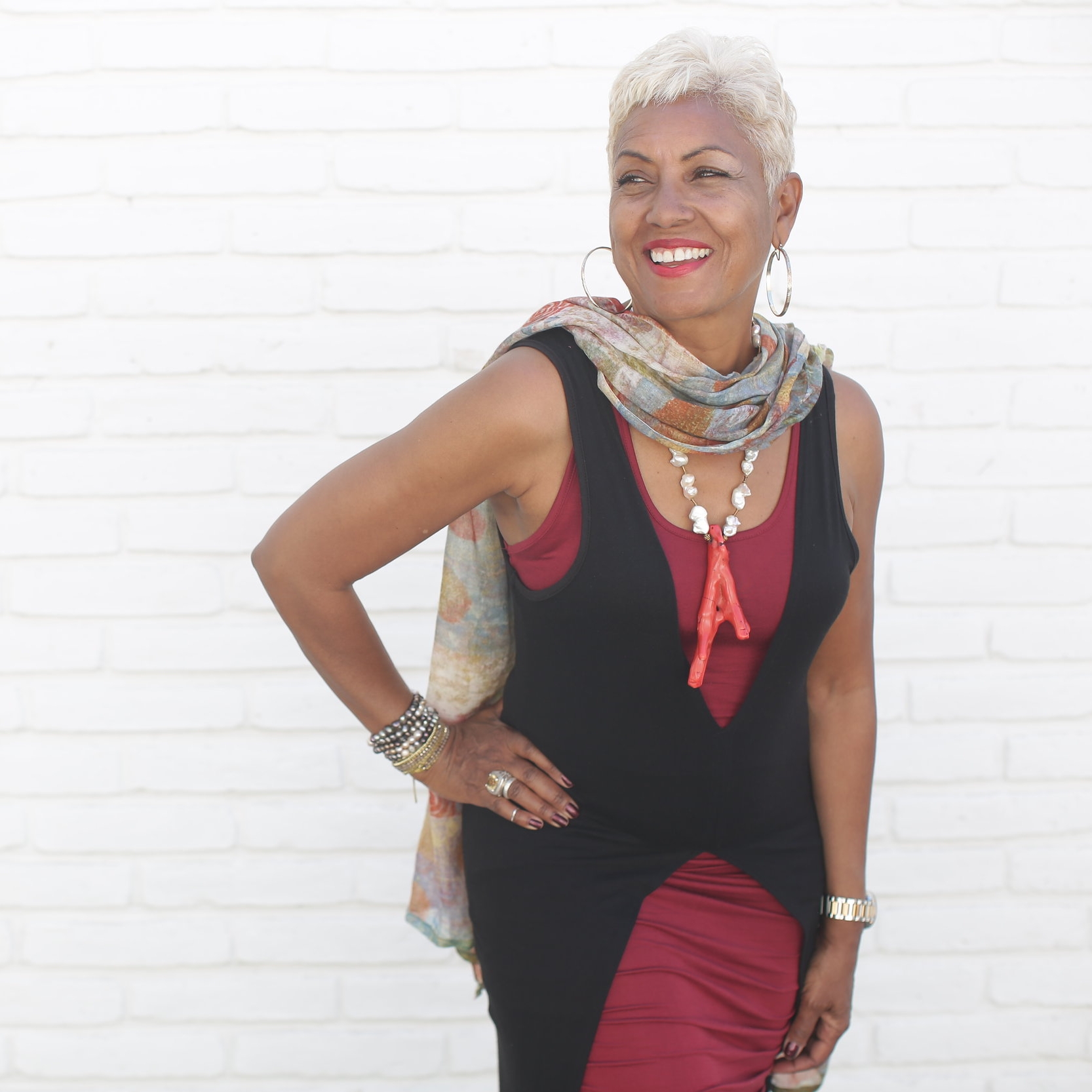 I love San Miguel de Allende and jump at every opportunity to visit. When I learned that my fav biz-lady coach had planned her LUX VIP retreat to this magical city, I signed up right away! During the retreat we talked about our businesses, got lots of feedback on brand clarity, had amazing photo styling sessions, and hung out with like-minded creatives and biz lady professionals. We also did lots of shopping, eating and enjoying the sights and people of San Miguel. If you're looking for a retreat-style vacation and want to work on your business or a business idea at the same time, then Desha's retreat is for you! She's planned an Alumni Retreat for those of us who have gone before and I plan to be there this coming year as well!
Robyn McClendon of @rarebirds, Artist + Creativity Coach + Founder of The Holy Grail Project
Creative Retreat Includes:
6 nights accommodation at a beauitul private home . Everyone gets their own private bedroom with king size bed (sharing is optional).
Limited to 5-7 ladies
Delicious fresh breakfast (daily) at the casa
Welcome reception and dinner
Lunch at chic La Lavanda including one drink, alcoholic or non
Dinner at local gourmet favorite with one drink, alcoholic or non
Guided walking tour of San Miguel
Transportation and entrance fee to the thermal hot springs
Round trip transportation from Leon or Queretaro
3 Sweet Spot Style Sessions
2 Creative Workshop Sessions
Bonuses for the Creative Retreat
Private one-hour consultations during and after the retreat with Desha Peacock, Sweet Spot Style founder (valued at $1000)
Private Facebook accountability group (valued at $200)
Investment for the Creative Retreat is $4000 (scroll to the bottom to register and learn how to SAVE!).
Desha is my secret weapon. I'm so grateful for this experience. It's taught me a ton about being an artist in business, introduced me to some amazing women and bonded me tighter with the ones I already knew. If you don't follow Desha, I suggest you do, so you can learn about the retreat next year + learn from the content that she creates year round. She has been instrumental in helping me to grow Tulusa and keeping me focused and on track. Feeling incredibly full of heart of right now.
Sue Henry, Artist & Founder of Tulusa
Register Here
Two ways to register.
1. Hold your spot with a $500 deposit and make payments over 6 months.
2. Pay in full before May 30 and receive $200 off.
Note: Share a room and save $500. (Please keep in mind there is only one room with twin beds. The rest are king beds, or you can share with your BFF if you really want). Please email me if you want this option desha@sweetspotstyle.com